Did you know? Running ESXi on Macs has licensing caveats...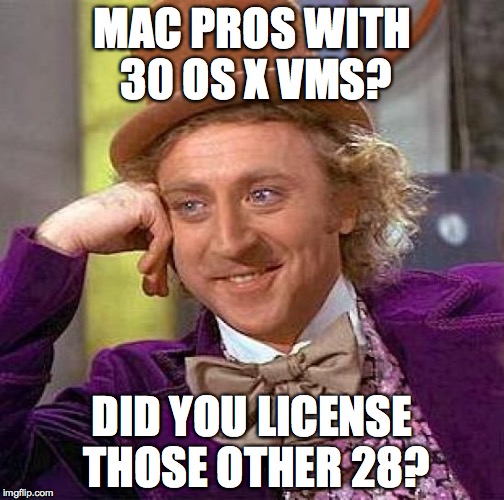 Did you know that according to Apple's OS X EULA, you are only allowed to run 2 OS X VM instances per physical device?
So what does that mean for running ESXi on a Mac Pro? You can only run,
legally
, 2 OS X VM's on it.
http://images.apple.com/legal/sla/docs/OSX1010.pdf
How's them apples? Kinda sucks, wondering what other people have done to get around this? Mac Mini value was much better w/ vSAN when it had two internal disks (for the server version).
Really the only option is to talk to your Apple rep and see how you can license more.